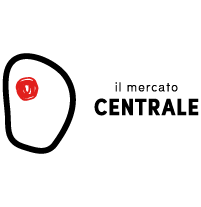 Format
The Mercato Centrale is an idea that becomes a place, a point of reference for those who love, live and choose food. The project was born in 2014 from an idea by Umberto Montano, a catering entrepreneur, and from the experience of the Human Company group, co-founders of the project.


Mercato Centrale was first opened in Florence, in one of its most lively and symbolic places: the first floor of the historical covered market of San Lorenzo. This was followed by further new openings at Rome's Termini railway station, at I Gigli shopping centre near Florence under the name "Ai Banchi del Mercato Centrale", in Torino close to Europe's largest open-air market, and in 2021 in Milan's central station. These locations had fallen into disuse, but have been revitalised thanks to restoration projects aimed at regenerating important urban areas.


It is not just a place to eat and shop, but a meeting point where food and culture come together, thanks also to a busy schedule of free events open to everyone, young and old. The historic function of the market as a destination, a meeting point and a place of discovery, open to the city in a constant dialogue with the urban environment, is rediscovered.
View the website
Key facts